European Tour June 2022 Laminate - VIP or AAA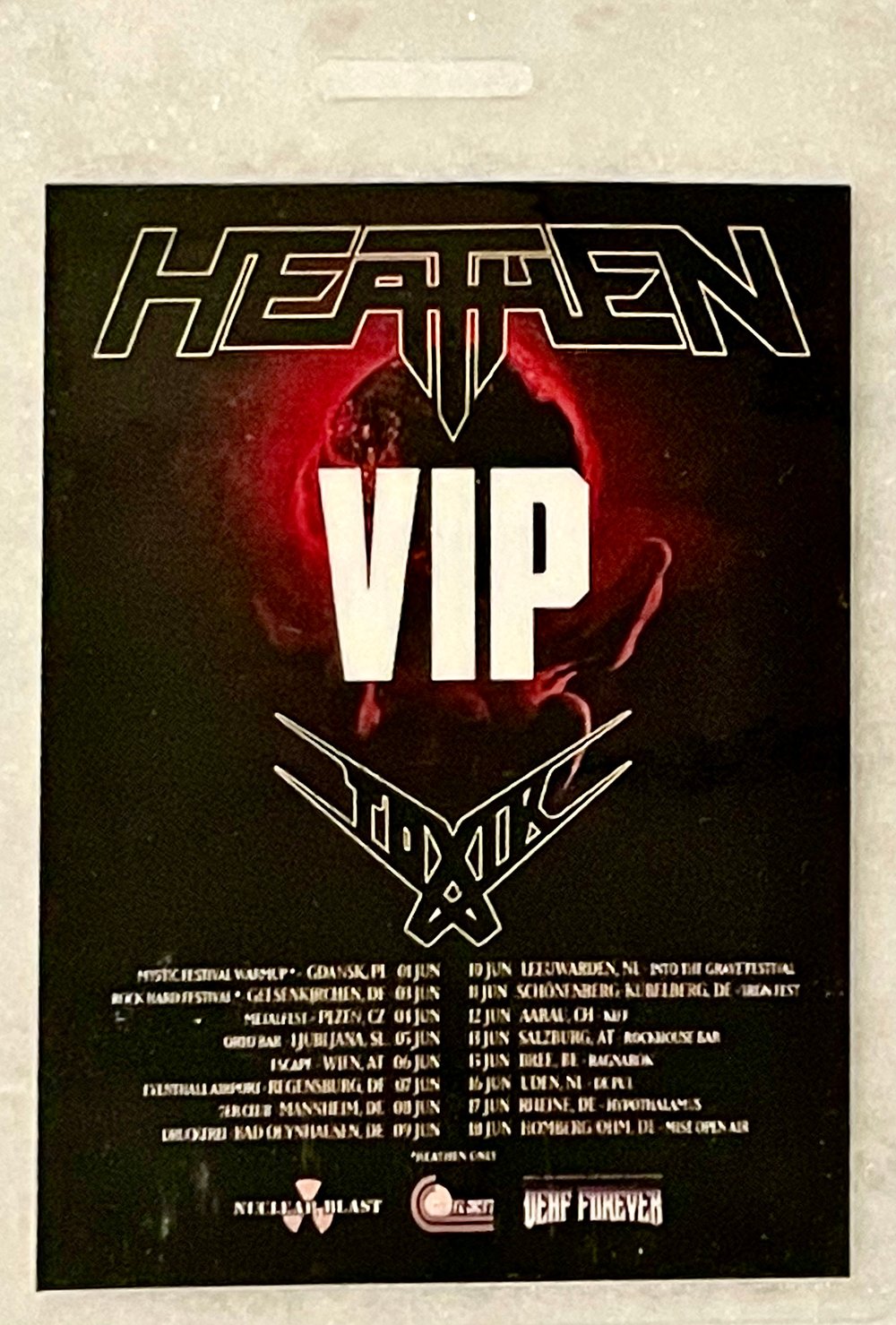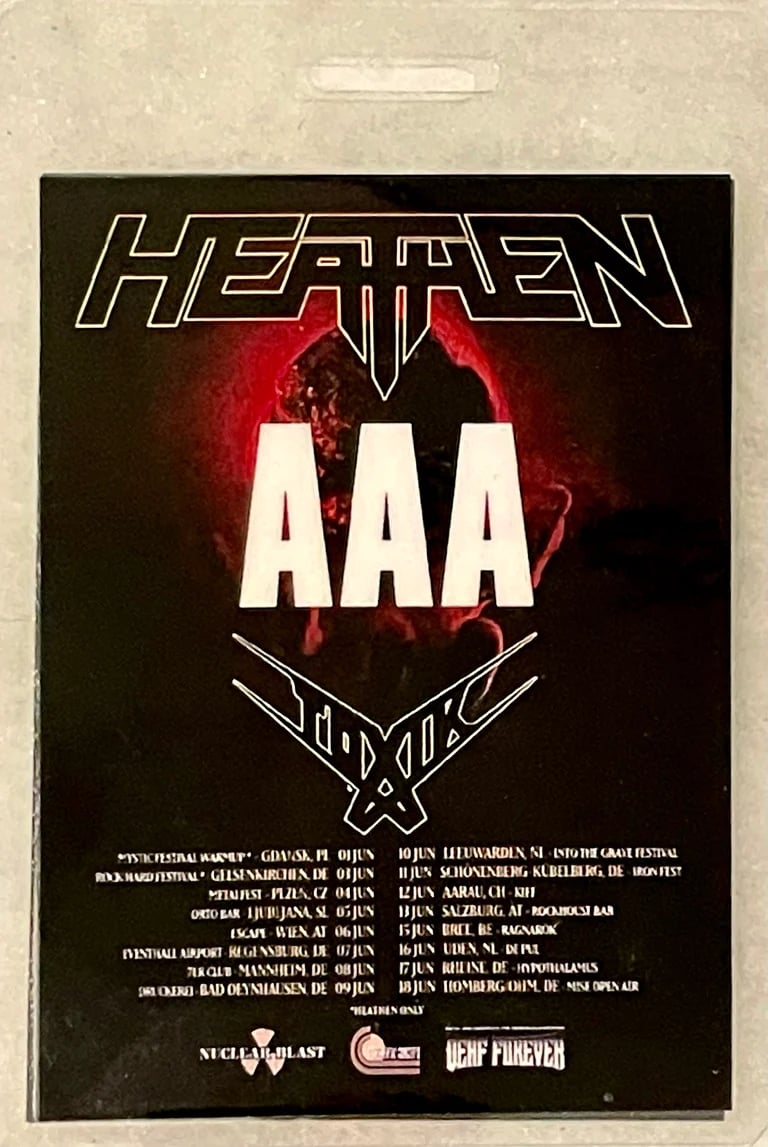 Tour laminate from the Empire of the Blind European Tour with Toxik in June 2022. We have a few leftover from the tour and are making them available for fans and collectors. Please select VIP or AAA from the drop down menu below.
NOTE: This laminate will not gain you access backstage at any future Heathen shows/tours and is for collectors only. We change laminates each tour. :)
Please note that if laminates are shipped separately from other items, they will be sent without tracking via a First Class or First Class International letter envelope. If you prefer to have tracking for these, please order with another item.