Empire Of The Blind Guitar Book (Print Edition)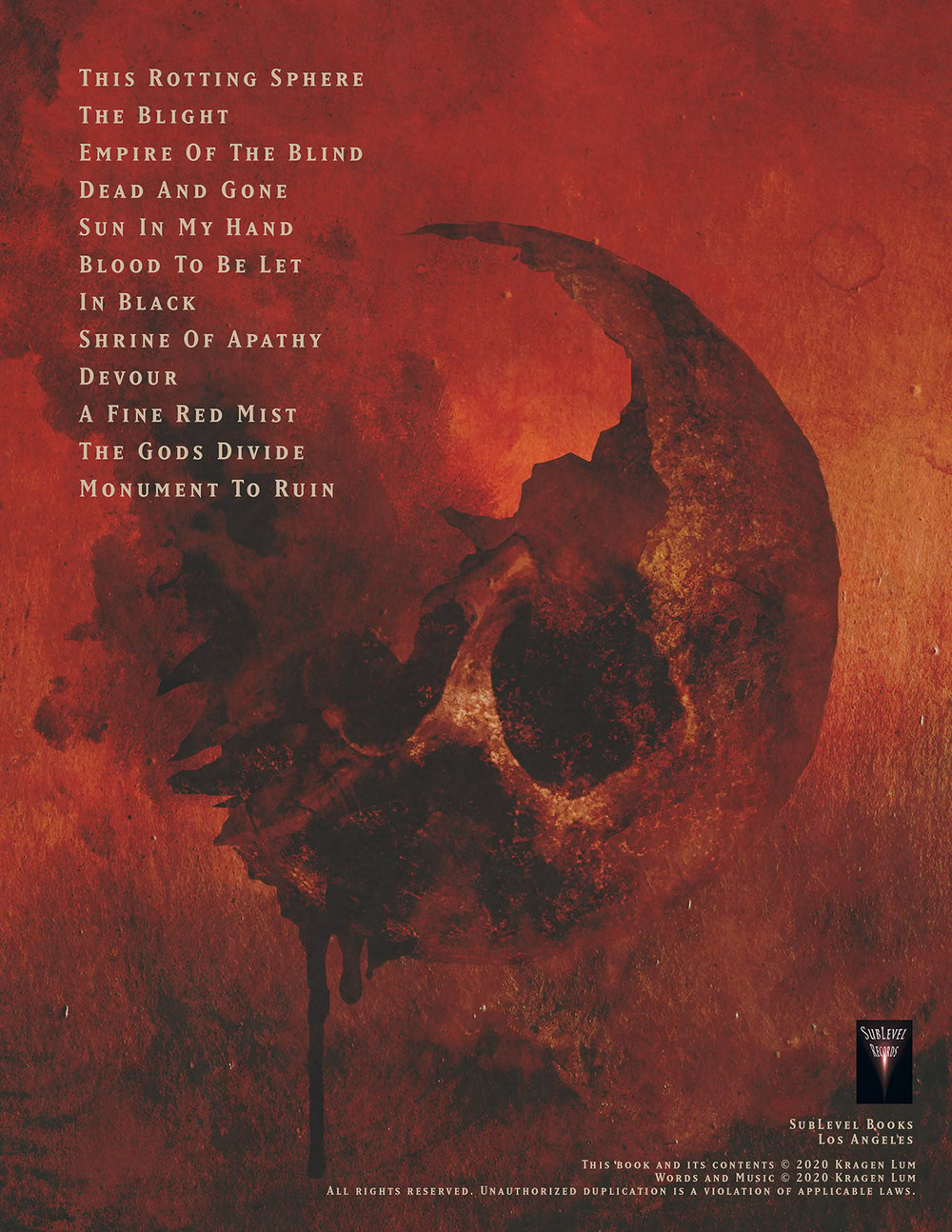 AVAILABLE NOW!
The Empire Of The Blind Guitar Book features guitar tab and notation for all 12 songs from the 2020 Heathen album release. All songs were transcribed note for note from the album recordings by Heathen guitarist Kragen Lum. Learn how to play the songs exactly as the band plays them with these 100% accurate transcriptions! Presented in 2 guitar format so you can learn to play every riff and solo just as Lee Altus and Kragen Lum played them on the album. 250 pages. Print Edition.
Songs Included:
This Rotting Sphere
The Blight
Empire Of The Blind
Dead And Gone
Sun In My Hand
Blood To Be Let
In Black
Shrine Of Apathy
Devour
A Fine Red Mist
The Gods Divide
Monument To Ruin
Shipping info: US orders ship FREE via USPS Media Mail. Shipping for the rest of the world via First Class International Mail, which includes tracking and keeps the shipping cost as low as possible for a book of this weight. Please note that international orders for more than 1 book will ship in a Priority Mail Medium Flat Rate box. Please select your country for shipping when you check out for proper shipping calculation. Priority Mail and Priority Mail International shipping options available. For Priority Mail shipping, an additional cost is added to the book price for the additional postage cost.